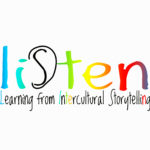 Yesterday, 29th of November, BUPNET and its partner blinc invited to a workshop about LISTEN. 21 participants came to learn more about Storytelling in the work with refugees and migrants. They were curious about the LISTEN approach and how they can integrate it in their own work.
After a short introduction to the LISTEN project as well as the concept and benefits of "applied storytelling" the workshop got practical.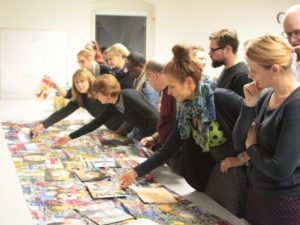 With six different activities/ exercises the participants learnt how easy it is to apply storytelling. The starting point was a getting to know each other and expectations round. Then followed warm up activities for body and mind. The practical part has ended with little stories that the participants shared with each other.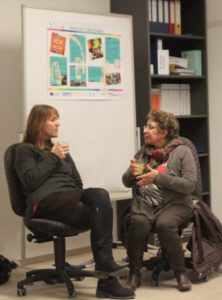 Finally, very briefly best practice examples delivered through the LISTEN project, e.g. the radio workshop in Göttingen were presented as well as the developed training material and the story collection on the LISTEN website.
The workshop was a great success. It has had a good group atmosphere – thanks to the interested participants and the topic of the workshop. It also helped to focus on the practical part rather than the theoretical part.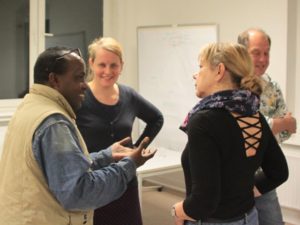 In general, the workshop has shown that storytelling is a great and important tool for empowering and enhancing learners – independently of their language skills. All participants had fun and used their creativity that is often buried during an adult's daily life.