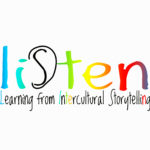 18 storytellers took part in the LISTEN Award and submitted their stories. The jury nominated two winners whose stories stood out from the other very good stories – one in the category "fiction" and one in the category "non-fiction":
Prudence from Nigeria has won in the category "fictional stories" with her story "The Arrogant Princess" – a story about a princess who learnd the hard way that life is not a picnic.
Mamadou from Guinea has won in the category "true stories" with his story "A talented boy". His story is about a young boy who travelled alone from Africa to Europe to live his dream to become an artist and musician.
You can listen to both stories in the story collection on the LISTEN website.
The other stories are also published in the LISTEN story collection.