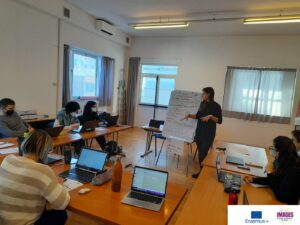 Just a couple of days ago the first in-person meeting with IMAGES project partners, hosted by Arci nazionale, took place in Rome.
With the financial support of Erasmus+, the project aims to support not-for-profit and third-sector organisations to build their managerial skills and other competences.
The partners discussed the comprehensive research conducted so far and already laid foundations for the key managerial competences, that the project could support.
For  us in BUPNET, as well as for Arci, coordinator of the project, and the other partners such as Forum Nazionale Terzo Settore, La Ligue de l'enseignement, Liga Española de la Educación y la Cultura Popular, Secours populaire, SOLIDAR Foundation and Università Roma Tre , it will be a great opportunity to support the self-awareness, the development and the confidence of the the managerial figures in organisations in the third sector.
Stay tuned for more content!