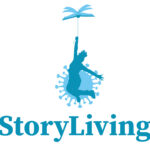 The project StoryLiving – Enabling youth with developmental disabilities & mental health disorders to share their COVID-19 experiences through digital storytelling aims at overcoming the challenges that youth with developmental disabilities and mental health disorders is facing uring the pandemic through the use of digital storytelling.
StoryLiving supports storytelling as a method for overcoming and process emotions, fears, traumas and isolation and for sustaining the healing process of youth and their families.
For more details we proudly present the new project website that will give you all the details on envisaged outcomes, activities, partners etc.