What are the personal, social and organisational competences needed to be successful in the service economy and how can these competences be measured? – This question sums up some of the issues that the partners in the project VITA discussed during their first partner meeting hosted by the Austrian partner, die Berater in Vienna in early March 2012.
In an exercise partners listed some service-related competences they considered important:
communication (also: using language in an appropriate way)
team building
decision making
problem solving
flexibility
collaboration
critical reflection
leadership
networking
respect for diversity
listening skills
multi-tasking
negotiation
…
These rather cross-cutting competences are often learnt in informal contexts, be it in extracurricular activities connected with school education, societal learning (active citizenship) or organisational learning in higher education beyond formalised curricula. Thus the mentioned competences are being developed in a sphere that overlaps all educational sectors: schools, higher education, VET and adult education.
VITA intends to link formal validation approaches based on EQF with evidence of social and personal competence development which are essential in the service sector. For this purpose the project will involve experts from informal and non-formal pioneer projects in any learning domain to ask them about innovative approaches and projects to validate service-related competences. Moreover, comprehensive needs analysis activities will be carried out in order to further investigate the service-related competences and explore existing IT-based systems to validate them.
The project VITA with its work packages and main activities can be visualised as follows: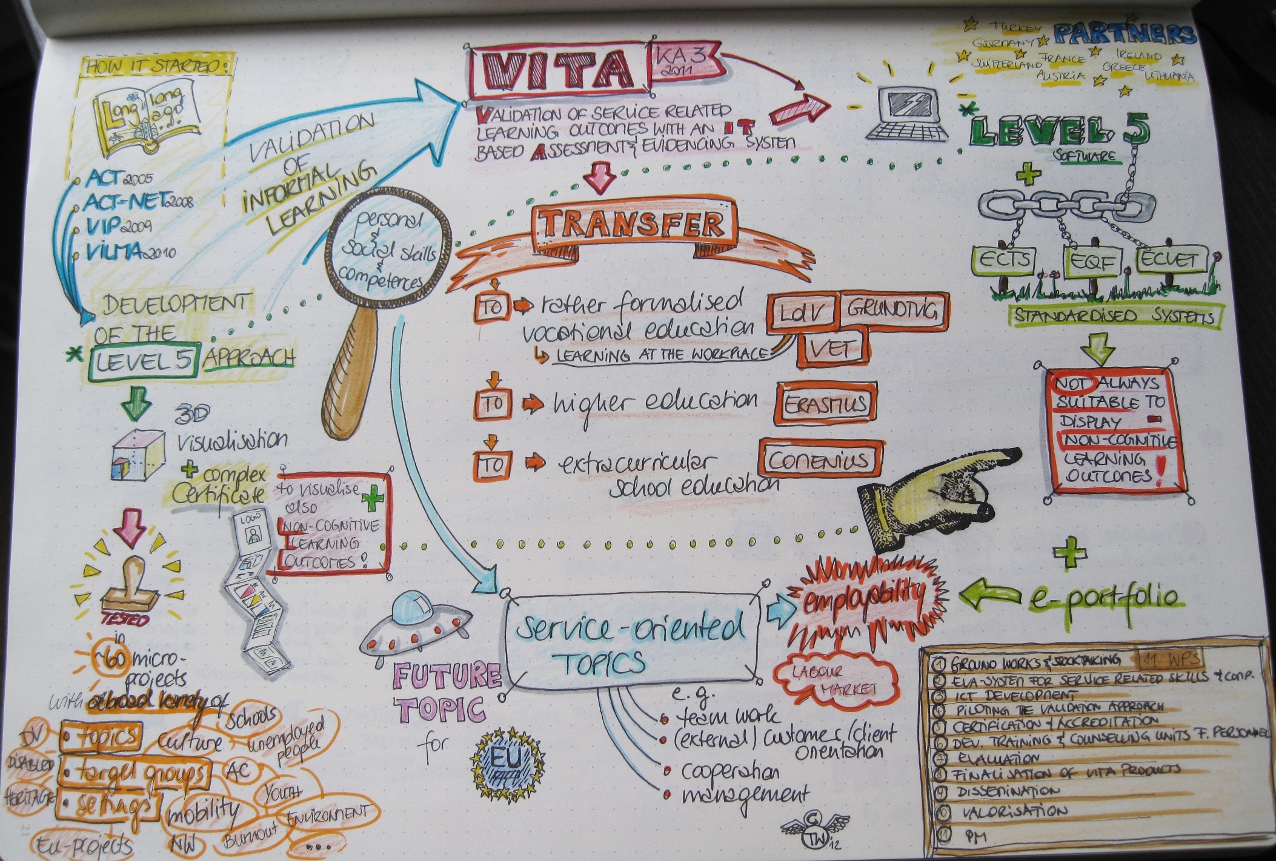 Further information on the project is available on the website: www.vita-eu.org and will be regularly posted here.