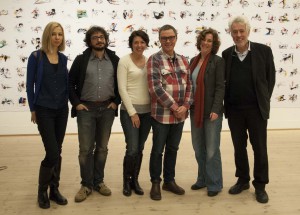 Story telling is a powerful tool to create shared visions and to connect people.
During the next two years partners from five European countries will together support regional cohesion and development by using storytelling as vehicle to foster networking across institutional boundaries and to contribute to social inclusion.
Story Regions is a European Erasmus+ project which officially started in December 2014 with the first partner meeting in Umeå, Sweden.
Project partners in Story Regions are the Teatr Grodzki in Poland, the Centro Studi Holden in Italy, BUPNET in Germany, the Landcommanderij Alden Biesen in Belgium and the Region Västerbotten in Sweden, who coordinates the project.