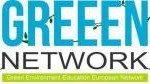 Save the date for our upcoming events!
The GREEEN Network has set up a calendar of networking activities that will start in February 2015. We will have a series of online meetings, discussion forums and training days on #greeneducation and #climate change related topics.

These are the events for the first half year in 2015:
Webinars:
10.02.15, 15 CET: GREEEN Network- How to engage with us? What do we offer and what do you bring in?
10.03.15, 15 CET: Circular economy in schools – what is circular economy and how can schools benefit from it?
12.05.15, 10.30 CET: How to collaborate with other schools at European level – concrete examples and exchange?
1-day discussion forum (online)
11.03.15: Circular economy:
22.04.15: Global thinking, local acting
13.05.15: Examples of successful networking among schools
Training day (face-to-face)
21.04.15 Global thinking, local acting – Actions that can be undertaken by students/schools to mitigate CC
The events address both GREEEN partners and other stakeholders interested in Climate Change Education (CCE).
We will provide more details for each of the events in due course.