GINCO T & T pilot course in December 2013 in Alden Biesen
The GINCO T & T consortium is currently working on the development of a modular training course aimed at enhancing those eight competence areas that had been identified as being important for Grundtvig course providers.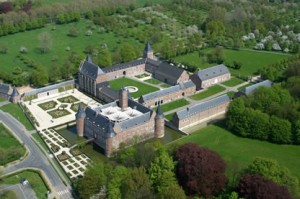 The course will be organised in Alden Biesen, Belgium on December 9-15, 2013. Up to 22 people will be invited to take part.
The eight competence areas have been prioritised by the team –  priority will be given to the following topics:
educational development and planning of competence oriented learning
quality care and evaluation
validation
public relation and outreach
management and organisation
Topics of interest will be interwoven or directly practised, such as:
ICT use
EU dimension
social and professional support
If you are interested in knowing more about the course and the registration procedure, please contact us.
SW