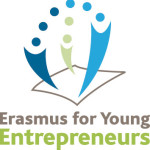 On the 20th and 21st of February the 13th Network meeting for Intermediary Organisations (IO) of the EYE programme took place in Brussels.
One reason for this was the start of the new sixth cycle of the programme and the welcome of all new partners.
In contrast to other programme groups where several consortium meetings are foreseen, in EYE each year two general network meetings take place involving all IOs of the whole cycle. The aim is to have an exchange of experiences and peer-to-peer learning.
Besides numerous workshops and presentations, the 160 participants had many opportunities for networking. The overall atmosphere was very positive and collaborative, so that several innovative ideas could be developed. Furthermore the use of the IT Tool was improved and some new regulations regarding the sixth cycle were discussed.
BUPNET is one of 6 IOs in the Mobilitas consortium that is a part of EYE since the 2nd cycle. For further information on how to take part in the initiative, i.e. go abroad for an internship financially supported by EYE, please contact us at info@bupnet.de.