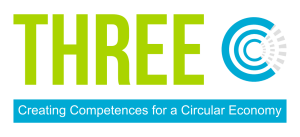 27 teachers from Finland, Belgium, Spain, Portugal and the Netherlands took part in a 'Teacher Training Course' organised by the ThreeC consortium at Tallinn University from 26 – 30 may 2015.
The main aim of the course was to support teachers to design teaching materials on circular economy to be used in their schools.
The picture below shows the programme of the training course week and the follow-up activities.