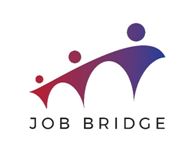 We are pleased to announce that the Job Bridge training course for trainers and multipliers was successfully carried out on February 11th to 13th in the premises of the BUPNET in Göttingen, Germany. The course lasted 18 hours in total and included 22 participants from all partner countries. The course aimed to enable the participants to implement competence-oriented approaches with volunteers and validate competences acquired in the voluntary activities. All main course contents are available on the Job Bridge online platform.
The JOB BRIDGE training comprises five main topics:
Module 1: Setting the context: intro to the course concept, volunteering as a means to increase job readiness
Module 2: Competence oriented learning
Module 3: Validation: general information, trends, benefits for both groups (volunteering organisation, volunteers) and link to the job market
Module 4: Validation system LEVEL5: Introduction to the validation system LEVEL5, the competence framework for volunteering, reference systems, assessing and documenting learning outcomes, assessment methods
Module 5: Learning projects: developing and implementing a learning project in a volunteering context
Currently, all participants implement learning activities based on the Job Bridge approach in their volunteering settings.