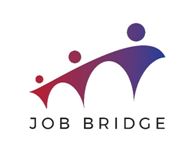 The partnership has concluded comprehensive research activities on the state of play of validation in the voluntary sector. All results are compiled in the European report. The report analyses the current European siutation in terms of validation of non-formal and informal learning in the voluntary sector and its relation with employment. It is based on an extensive research combining desk research (EU policy documents, NGO reports, findings from other European projects), two online surveys (one for volunteers, one for organisations hosting volunteers), qualitative interviews and focus groups conducted by the partner organisations from different EU countries (Germany, France, Bulgaria, Spain, United Kingdom, and Belgium). The report consists of four sections:
A first section looks into why improving validation in volunteering sector is a timely European challenge;
A second section, the most important one, looks into the findings of the qualitative and quantitative research (online surveys, interviews and focus groups);
A third section provides recommendations for the four stakeholders.
Last section with useful references to know more about the topic.
The report concludes with recommendations for volunteering organisations, validation practitioners, policy-makers as well as for employers.
The European report is available on our Job Bridge website