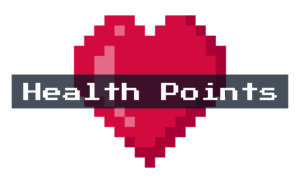 The 2-year project Health Points funded under Erasmus+ was officially launched in the premises of the coordinator Rinova on the 30th and 31st January in London.
Health Points intends to develop a new, game-based resource to promote health and well-being for tutors and trainers who are working in a variety of educational contexts with young adults.There is a crucial need to improve health literacy among young adults, especially those who are from disadvantaged contexts. Much ill-health in adulthood has its roots in earlier life, and conditions such as diabetes and obesity can impact negatively on employability as well as life prospects more widely.
The Health Points consortium is composed by six partners: Rinova (UK), die Berater (Austria), BUPNET (Germany), Rogers Foundation (Hungary), MMC (Cyprus) and CESIE (Italy). The project builds upon previous work undertaken by some of the partners in Health Box and will develop Health Points as an interactive resource, incorporating game-based approaches. As a result, tutors will be able to support young adults to undertake their own journeys and discoveries with health and well-being education.