In the last week of January a two-day workshop for 13 Bulgarian trainers took place in Sofia. Its goal was to develop the content and an organisational structure for an 8 weeks training programme for young Bulgarians outside the labour market. The workshop was held by project members from BUPNET and die Berater, Austria and hosted by the lead partner, Catro Bulgaria.
The focus of the youth train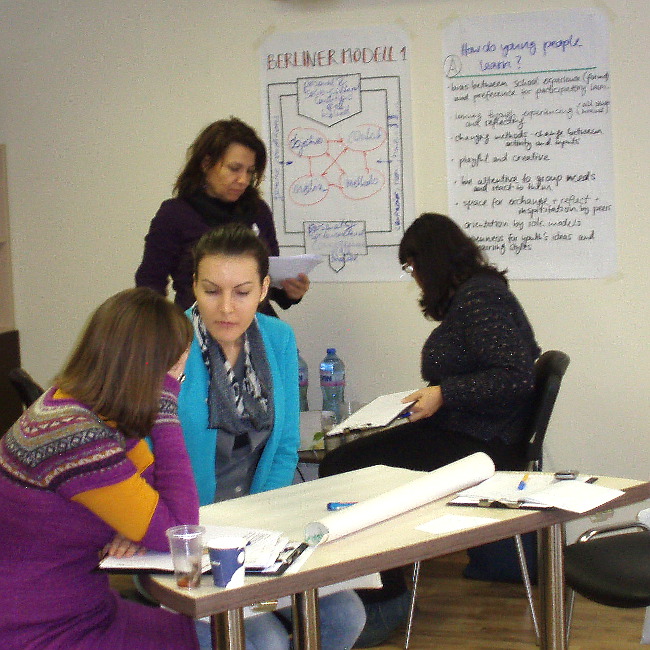 ing, beginning mid of March 2014, will be the development of soft skills, which were identified as most relevant to employers, based on a survey among 80 Bulgarian employers from fall 2013.
These soft skills, especially communication skills, team working and problem solving, as well as the identification of individual professional goals and strategies to reach them, will be the main contents of the Youths training. After its end the participating youths will have the opportunity to get an internship placement, either in Bulgaria or Austria, in summer 2014.
The workshop brought together trainers from different fields of adult education: some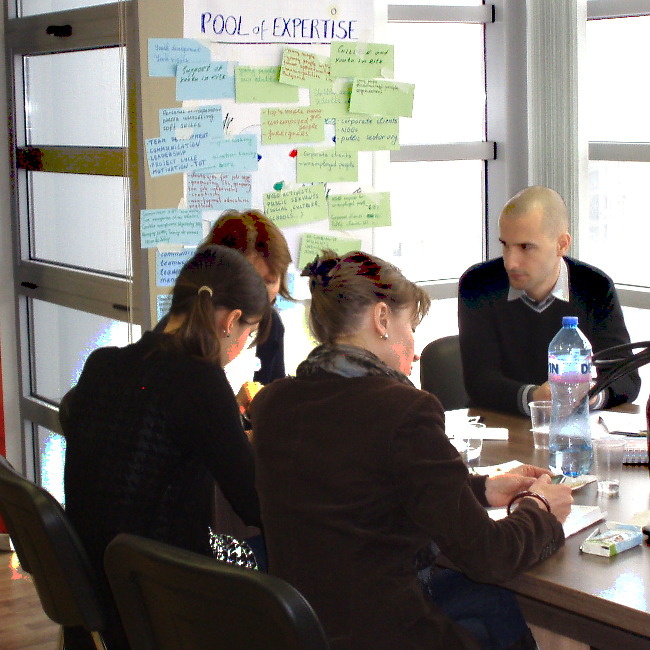 specialised in HR development issues, others with great experience in motivating and training young people. The working atmosphere was highly cooperative and creative with inspiring exchanges of experience and ideas. The team is now looking forward to get into action with this innovative training approach, which is unprecedented in Bulgaria for this target group.
BUPNET and die Berater will continue to support the Bulgarian team and wish them much success.