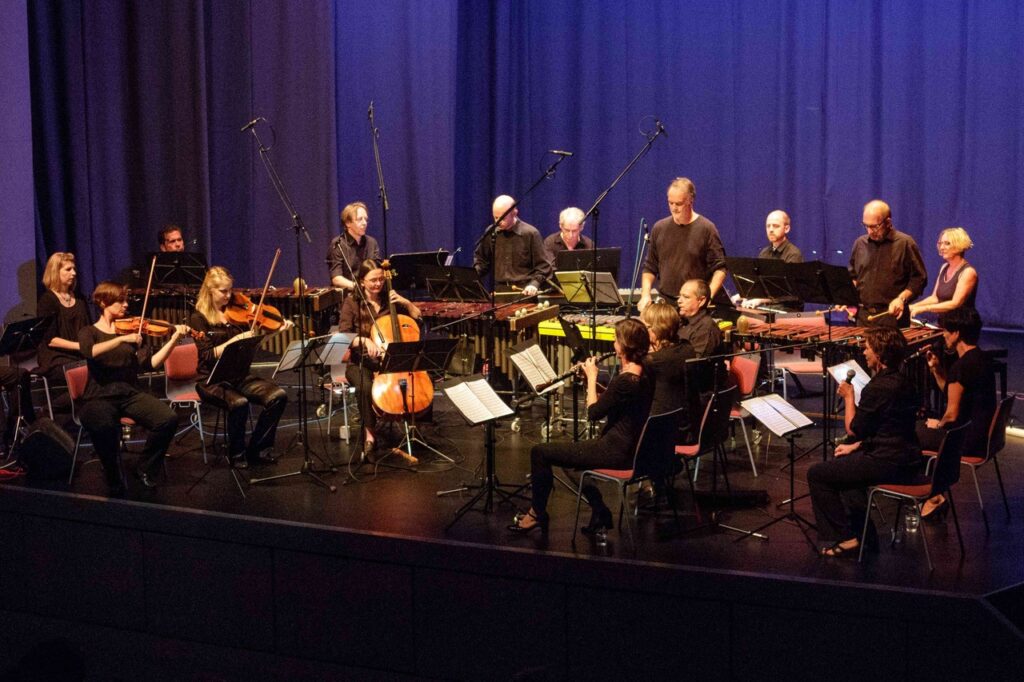 Prepare for an unforgettable experience in the realm of Minimal Music that will leave you spellbound!
Mark your calendars for a remarkable evening on September 30th, as we extend a warm invitation to all Minimal Music enthusiasts and newcomers to join us for a spectacular concert in the heart of Kassel.
Get ready to immerse yourself in the captivating sounds of in process, an ensemble renowned for its mastery of the Minimal Music genre.
The highlight of the evening is none other than the timeless masterpiece, "Music for 18 Musicians" by the legendary Steve Reich. This composition will transport you to an unparalleled musical dimension, drawing inspiration from diverse global musical traditions to create intricate rhythms and rich textures.
But the excitement doesn't end there! We are delighted to announce a unique opportunity for intellectual enrichment. Join us for an enlightening introduction and lecture led by Christoph Schuller, a distinguished Musicologist from the University of Munich.
Christoph will take you on a deep dive into the essence of Minimal Music, exploring the theme of "Minimal Music: New Music Inclusive."
At its core, Minimal Music is a celebration of inclusivity, and Christoph's lecture will unveil this concept in two fascinating dimensions.
Firstly, Minimal Music is a genre that derives inspiration from a myriad of musical cultures worldwide. Steve Reich's "Music for 18 Musicians" draws from the ethereal Organa of the Middle Ages and incorporates intricate polyrhythmic structures inspired by the vibrant rhythms of West African traditions.
Secondly, Minimal Music is a genre for everyone! It eliminates the need for prior musical knowledge, simplifying complex musical elements into universally comprehensible forms, allowing you to engage with it wholeheartedly.
So, why wait? We extend a heartfelt invitation for you to join us on September 30th for an evening filled with musical enchantment, intellectual exploration, and boundless joy.
This is your chance to become part of something extraordinary, to let the waves of Minimal Music wash over you, and to let your spirit soar as you become woven into the musical tapestry.
We look forward to seeing you there!
Check https://uk14.de/ for more information:
Steve Reich: "Music for 18 Musicians"
Free admission, donations are welcome