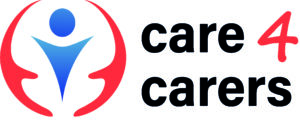 Are you ever tempted to consider leaving your current job?
Today we want to give support in your work-life balance decision making. Reconciling life priorities with work can be difficult, especially when you have to take care of a beloved one. For this reason, if you are currently thinking of leaving your job, it is important to have some tips for guiding your actions:
Explore options: before quitting, consider external support, reduced working hours, career breaks, or early retirement.
Reflect on what you'll give up: assess the financial impact, social connections, routine, skills, and pension entitlement.
Find solutions: request flexible working, take breaks, seek help from social services, and rely on friends and family.
Communicate with your employer: discuss your situation openly, consider solutions together, and document agreements reached.
Seek help and support: you can contact organizations offering services to caregivers and make choices that are right for you.
Remember, only you can know what is better for your situation. Although, this is a serious decision, and thoughtful consideration is essential to meet your needs without further concerns. If you want to know more, have a look to the Care4Carers online hub. It's free, you only need to subscribe!