The SASSI LLC project kick -off meeting took place in Göttingen in a hybrid form. The project builds upon the SASSI and SASSI-Working On, and introduces a new member into the partnership – CATRO Bulgaria, who will lend their valuable experience as an HR company to help the new focus on entrepreneurship.
Partners discussed their associations with the concept of Olderpreneurship and why they consider it important: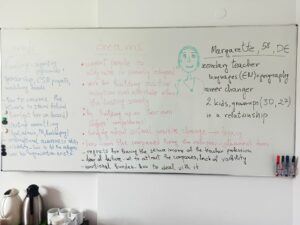 Some partners have direct experience via the courses for elderly people organised by them
Active elderly people have benefits for the whole society but also for them themselves – the feeling of value, meaning and importance.
Science of getting old – the ever growing crystal intelligence – curiosity to keep it flowing into our lives
Individual experience of the frustration of people on the verge of their pension/career exit – this could be minimised
Direct experience of the appreciation and motivation of older participants in courses
A feeling that "not enough is being offered and done" for this target group
Many people spend their time in their elderly years "waiting for the pension time to come", but they could be activated and could feel much better.
Forming a whole mindset – "you are an active person, you can take your life in your hands."
Self Care and health and general
The project partners represent very diverse approaches and observations from the project target group
Inspiring examples are needed and stories must be told, in order to empower and inspire
Entrepreneurship = "Having a new identity"
Helping people "be in charge of their lives"
Olderpreneurship could be for profit, for a cause etc.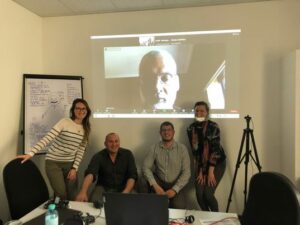 Partners expect the project to result in:
Helpful learning programmes and guidelines that are implemented and appreciated by staff in organisations
Exchange of best practices within the partnership
Sensibilisation for the group of older workers/job seekers/unretirees
Development of products that really fill the gaps and serve the needs of the project target group
Innovative approaches / ideas to bring about the concept of olderpreneurship
Development of good practice examples that can inspire the target groups
Using a practical approach that is really easy to communicate to the target group
Creating useful and sustainable outputs, which will serve the target group well
Inspiration from partners that can be applied at national level
Making use of the latest developments in the realm of content presentation
High awareness for the support needs of 50+ people
Motivation and empowerment of the group of older workers
Societal appreciation of the group of older people, their important knowledge and their importance for society
Mobilities producing realistic, feasible entrepreneurship ideas
Engaging people on an emotional level