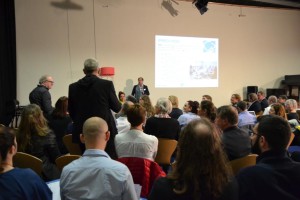 After a nice partner meeting in the historic castle of Alden Biesen, where one of the IMPACT partners is located, the partnership used the occasion to jointly participate in the 6th European conference of the REVEAL Network, which represents Validation experts from all over Europe. The conference took place in the framework of the PROVIDE project and was held on Sept. 17th and 18th in the nearby town of Mechelen.
REVEAL is the Research and Evaluation Group for Validating, Evaluating and Assessing Informal and Non-formal Learning represented in 20 European member states. REVEAL owns the LEVEL5 validation system, which is used in IMPACT too.
You reach the conference documentation by following this link.