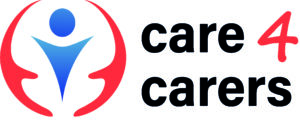 The transnational research report of the Care4Carers project has been completed! Read some of the key insights below:
It is estimated that informal carers provide over 80% of all long-term care in Europe, with an especially heavy burden falling on women. The role of family carers (family members or friends providing unpaid care) is thus critical and will grow in importance even more in the future due to the ageing population and increase of age-related diseases. Despite the high toll this (often) underestimated and misunderstood role takes on so many people in Europe, this group remains largely neglected when it comes to the availability of a structured support system, designed specifically for them.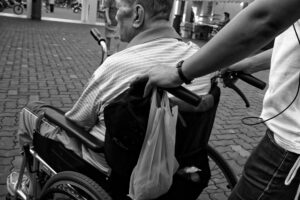 The Care4Carers project seeks to fill this gap through the development of an innovative and interactive support programme designed to address informal carers' specific needs. In particular, the project aims to develop individually tailored counselling offers for family carers to support their re-entry into the labour market, to facilitate the reconciliation of caregiving and work life, to strengthen their abilities to develop new career perspectives, to improve their knowledge on the job market and job application techniques, to promote their social, personal, and professional competences. To shape these offers in the most adequate way, the project partnership consisting of 7 partner organizations from Austria, Bulgaria, Cyprus, Denmark, Germany, Greece, and Italy conducted a thorough transnational research on the overall state of informal family care and the existing good practices for support schemes in each country. Through qualitative interviews the partners identified the main challenges family carers face, their fears and hopes regarding balancing work and care or re-entry and re-integration into the labour market, as well as the opportunities for personal and professional growth they see in the care situation. Moreover, the research further identified the learning needs of both family carers and (counselling or training) professionals working with them – the two main target groups of the project.
Different national and international studies show that the sector of informal care in the 7 partner countries is significant even if not all of them provide official statistics on the exact number of family carers. This translates also to the existence of specific institutional structures and available funding for these groups (or lack thereof, respectively). While some of the countries like Denmark, Austria and Germany already have a certain support system in place, others like Bulgaria, Cyprus, Greece, and Italy rather remain with underdeveloped structures, lack of sufficient state funding or even legal recognition of the carers' role to begin with. There is also a difference in the way family care is perceived in society: while in the eastern/southern countries caring for a family member is rather viewed as a family matter, in the central/northern partner countries this issue is institutionalized and better regulated. In all 7 countries, however, with a varying extent, female family carers face difficulties reconciling work with care and are (more often than not) forced to leave their job.
Despite the striking number of informal carers in most partner countries, the desk and field research findings confirmed that the issue of informal care is not properly addressed everywhere. There don't seem to be enough (specifically targeted) initiatives on a state level to support carers and the system rather relies on NGOs and relevant associations of patients to provide mainly psychological support also to their families and carers. While psychological and emotional issues are indeed one of the main challenges faced by family carers, the research shows that health risks, social exclusion and isolation, financial difficulties, reduced employability chances were also identified as common struggles.
When it comes to career counselling and integration in the labour market, the picture looks even more fragmented. Some steps have been taken in certain countries to ensure more flexible working conditions for carers who are already in the labour market, reconciling care with work. Yet, there are barely any provisions meant for carers who are not in the labour market for a certain period and many, especially those in a more advanced age (50 and above), consider it impossible to reintegrate back into it. Not being able to get back to work (for different reasons) is one of the main fears, expressed by interviewed family carers. This is observed in combination with the general lack of awareness among many caregivers about the competences they acquire during the care episodes. There are some carers, who are, from the distance of time, able to identify certain personal and professional competences they have developed, which can be put into use during job seeking. Yet carers need guidance by professional educators and career counsellors during the process of realizing their strengths, formally recognizing them as well as expanding them further.
At the same time, the research shows a gap in the provision of training related to family care, which is meant for counsellors themselves. Despite identifying some general coaching approaches and specific competence assessment methodologies they use in their work, most of the professionals interviewed have little experience with the target group of family carers. There is also little knowledge among trainers and counsellors concerning the existing support options for family carers in their respective country (funding schemes, tailored training, psychological relief, career counselling, peer-to-peer support). As a response to the perceived by both sides lack of easily accessible information, the project provides a compilation of existing offers suitable for family carers and good practices in each partner country. The list is openly accessible on the project website and can be used as reference by both target groups.