The project aims to equip young people with critical thinking and communication skills to debunk fake news on climate change and prepare them to become climate ambassadors and defend our planet from destructive practices.
To this end, the partners developed a set of learning modules and activities, which were tested with 20 participants from our European consortium.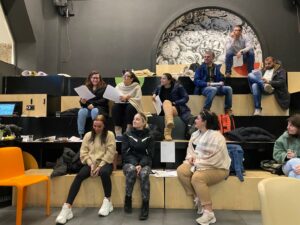 The three days flew by with numerous activities such as role plays, simulations, partner interviews, world café and opportunities for sharing and networking, as well as a lively social programme to get to know the beautiful sides of Palermo and enjoy delicious food. The group was very engaged and always active and the feedback was very positive.
After the course, the participants will transfer the concept to their context and work with young people to train them as SLACC Climate Ambassadors.