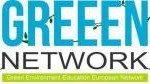 The GREEEN network members collaborate on the GREEENHOUSE- a collaborative platform aimed to network, share and exchange ideas and good practice on climate change education and sustainable development in schools.
The network wants to grow and would like to invite all interested people to subscribe to the GREEENHOUSE.

If you want to contribute, contact or simply inspire yourself, you can join the GREEENHOUSE! Create your very own e-portfolio and get into contact with the members of the GREEEN network.
Just fill the registration form, make sure to choose "GREEENHOUSE" from the drop-down list of institutions and name your registration reason, so we can tell you apart from spam-bots.
Registration is possible on http://mahara.vita-eu.org/register.php